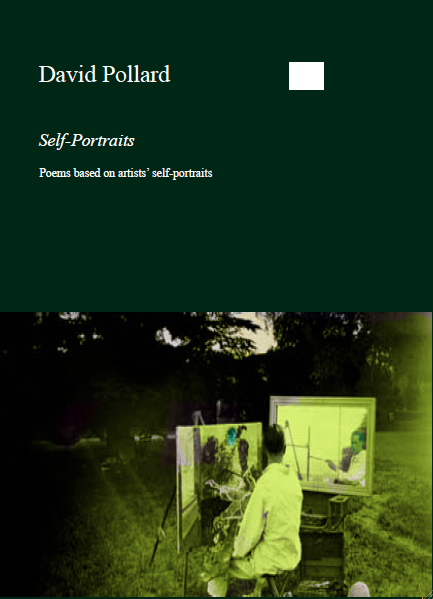 On Self-Portraits
Each of these poems stand alone as a finely constructed piece in its own right, but collectively Pollard's book builds and offers great insight into some of the most influential artists throughout history. This collection is enjoyable. The depth of the verse is delightful, providing fresh perspectives on art and poetry. Self-Portraits is highly recommended read, and I hope you enjoy pouring over each page just as much as I did.
Mhairi Anton DURA
This is a remarkable and illuminating collection. It has already rewarded more than one reading and I am sure it will richly reward many more.
Glyn Pursglove Acumen
On Finis-terre
I am awe-struck by your long poem. I have taken my time reading it because I wanted to be able to concentrate on it properly with the essential energy. It has such startling, accurate images, such lovely rhythms in its speech patterns, and repetitive echoes of images which unify the whole work (rather akin to the Four Quartets). Internalised images, classical allusions used to great effect, clever play on words, painterly colour – all with so many layers and levels of meaning.
Patricia McCarthy

This is a work to which I will return again and again
Jason M Worth

Pollard's new amplitude stretches his linguistic brilliance with a human resonance, confirming his unique voce and arguing - perhaps too quietly - for an essential place in British poetry
Simon Jenner
On Bedbound
David Pollard, with his nuanced, sparse and intense testimony from the bedside of a life coming to an end, fits very well into the series. 17 of the poems are addressed to the woman whose life is ebbing; the 18th underscores the death by talking of her in the third person for the first time. Pared of all punctuation, shifting subtly from one impression or memory to another, the poems repay, and even demand, a number of re-readings
Alasdair Paterson for Stride
Pollard's third collection is a virtuoso, volume-length series of self-portraits. Real ones, that is: imaginary self-interrogations through the medium of self-portraits that can be visited online or at galleries and other sites the world over. They feature artists from ancient Egypt, through the Middle Ages and the Renaaissance, to the present day. Each artist re-instruments the very act of painting or drawing, making marks on a life that persists from the other side of the canvas, glass, or other mediums of death. Pollard kerns the signature of his chosen artist, re-configuring himself by what he finds into different forms, sometimes traditional sonnets, sometimes terca rima, yet always the art speaks through the words, the artwork dictating the rhythms and language and thus respeaking the artists' reflections in paint.
In these imaginative confidings Pollard's previous brilliance in the themed series of lyrics on his father which concluded patricides and his Keats Correspondence in Risk of Skin, once again show his keynote linguistic torsion. Here he reaches a new tenderness - coming soon after the magnificent bedbound (Perdika, 2011) on a dying woman of 101. Pollard's new amplitude stretches his linguistic brilliance with a human resonance confirming his unique voice and arguing - perhaps too quietly - for an essential voice in British poetry..
David Pollard was born under the bed in 1942 and has been furniture salesman, accountant, TEFL teacher and university lecturer. He got his three degrees from the University of Sussex and has since taught at the universities of Sussex, Essex and the Hebrew University of Jerusalem. He has published The Poetry of Keats: Language and Experience which was his doctoral thesis, A KWIC Concordance to the Harvard Edition of Keats' Letters, a novel, Nietzsche's Footfalls, and three volumes of poetry, patricides, Risk of Skin and bedbound (translated into Galician). He has also been published in other volumes and in learned journals and poetry magazines.
Brother Rufillus, Maestro Mateo, Giotto, Fra Angelico, Lippo Lippi, Bosch, Mantegna, da Vinci, Dürerk Cranac, Michelangelo, Raphael, Baldung, Titian, Holbein, ,Bronzino, Vasari, Tintoretto, Veronese, Anguissola, Barocci, El Greco, Carracci, Oliver, Wtewael, Caravaggio, Rubens, Gentileschi, Poussin, Velazquez, van Dyck, Rembrandt, Rosa, Metsu, Vermeer, Rigaud, Hogarth, Chardin, Reynolds, Fuseli Goya David, Gillray, Lawrence, Hazlitt, Blake, Friedrich, Turner, Haydon, Cruickshank, Severn, Delacroix, Palmer Daumier, Courbet, Rossetti , Pissarro, Manet, Whistler, Cezanne, RodinMonet Gauguin, van Gogh, Sickert, Hiroshige, Munch, Kollwitz, Matisse, Churchill, John , Bell, Picasso, Braque, Rivera, Kokoschka, Chagall, Morandi, Lartigue, Kahlo, Guttuso, Bacon, Carrington,
Freud, Tąpies, Warhol, Wallinger
Notices
On Risk of Skin
I have only grazed the collection's surface in this review; any one of these poems merit the attention of at least six hundred words.
Beth McDonough DURA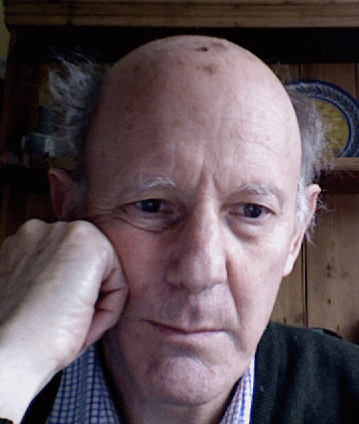 He can be found at: davidpollard.net and on Wikipedia